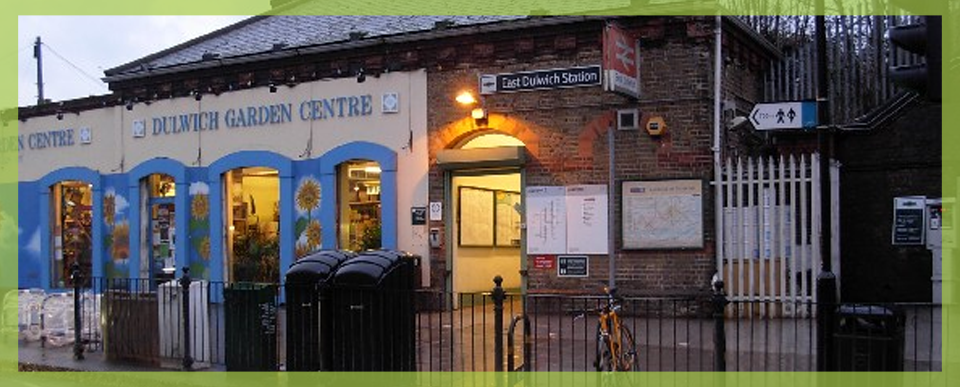 Never Compromise on the quality of fleet service, we promise to provide the best Mini Cabs and Cars in Dulwich on the fully minimized rate
We know this that the Dulwich residents have always reposed their trust on our fleet service, for many reasons – such as:
Free cancellation of the booking for any reason by our valued client,
Booking timing flexibility and waiting for five minutes only, after the ending of the given time,
24-hour customer support at every time and everywhere to serve our clients.
For facilitating our customers, in such vast areas, these characteristics, which are unique in all ways, have made us the only preferred fleet service provider in Dulwich. Dulwich comes under the ambit of SE21, SE22, and SE23.
Creating the best instances is easier for us, as we are accustomed to give the best Minicabs on lesser rates in West Dulwich
The reasons behind preferring our fleet services by our new and old customers in West Dulwich are the stunning features – like reliability, dependability, and affordability. Take your step ahead, and let us know, in which of our services you are interested in, to avail any or many out of these:
Business Travels
Wedding hire
Honeymoon trips
Corporate service
Day hire
School runs
Pleasure trips
Airport transfers
Events hire, etc.
When the highest-profile professionals or business leaders of the commerce and trade industry are ready to land at any airport, they book our Mini Cab or Cars for Airport Transfer, if you also need our Minicab during landing at any airport – like:
Heathrow,
Gatwick,
London City Airport,
Stansted,
Luton,
You merely either send a message through your Phone or send an email through the iPhone, then our task starts here, as the Local Mini Cab Office is near you, our Customer Service Staff after confirming your booking, a highest model Car or Mini Cab would be arranged, thus our descent driver would be waiting at the airport to assist you, during our Meet and Greet service.
Cars complimented with a well-mannered driver is proffered on lower price during Airport Transfer in North Dulwich
Anyone in North Dulwich may not think that his or her travel plan doesn't match to the roster of SCN's services. No any issue, you simply share your travelling itinerary with us, our core team of professionals, everyone having extensive background in the field of fleet service.
They would craft such a customized travel plan, you would surely be happy even you may induce your smile by seeing our customized travel plan – fully matching to your mind and idea, with the travel outline you had transmitted to us.
Always opt for our elegantly retained Minicabs or Mini Cabs with our skillful chauffeur on the slightest fare in East Dulwich
You would rarely find any fleet service provider that is offering the fleet facility added with a smiling face driver by covering all areas of London, and above all on the highly minimal fare is an uphill task, yet we fare, what we say by facilitating our valued clients in all areas. For providing such specialized services, for the last 30 years, we are highly renowned in all areas of London exclusively in East Dulwich.
So many stages come in the life, people move outside their homes to materialize their plans, and fulfilling these plans, sometime they need to travel, out of their home station, for this, they either reach at the airport or station, yet before moving they explore for a reliable Cars provider.
Never resort to go to any other service, whichever site you are looking right now, you are at the right place, you pick your phone or send a shortest email about your travel plan to reach to any station – like:
Victoria,
Charing Cross,
Euston,
Paddington,
Waterloo,
Kings Cross,
London Bridge,
St Pancras,
Mostly people come for our licenced Mini Cabs with a certified Driver as there is matter of safety of life, with nominal price in Dulwich village
Every village as compared to the city is a peaceful place, to tour around and enjoy the life, as the city life is terribly surrounded in the issues of traffic noise, environmental pollution, as well as frequent law and order issues creating unrest that makes the life terribly difficult to lapse.
Thus village life is pure for its clean and pristine ambiance, noise free and peaceful streets and lanes all these make the village highly supportive to enjoy one's life either with the relatives or the buddies.
If you have either reached in Dulwich village, and need to pick Mini Cab for moving around its scenic spots, shopping centres, any thematic park etc. choose our Cars or Minicabs our highly polite and professional driver will serve you with great devotion to make your travel, fully enjoyable and pleasurable.
Always consult us about your travel plan before moving out for sightseeing, save your time and dough in Dulwich Park
Are you exploring for a Mini Cab and Cars service provider, for a Minicab or Mini Cab with a trained and certified chauffeur coupled with our cost-effective alternatives, so that, you could visit not only with highest level of comfort even you could enjoy the best discount, without exhausting your wallet in paying the charges of your fare, as you may have experienced with other fleet service providers.
And someone catering during your travel with lowest fare and highest services, then you would surely accept, what we say, we are the best fleet service provider in the Dulwich Park area. I hope, you are right now saying, Yes, SCN is the best in its truest sense. Thanks for your positive feedback.
Visiting to any famous place is always a matter of rejoice, so you can also visit to the Dulwich Park and Dulwich College of Sports, and so on, you would fully enjoy by picking any of our Mini Cab or Car during your moving around the places of interest. It is our mandate, to remain high in the sky among the fleet service providers in all areas of London exclusively in Dulwich area, by offering fantastic services and brilliant facilities.